Dr. George Slavich is the Lead Principal Investigator of the CAL STAR Network, and is in charge of its overall mission and research activities. He is a leading expert on the basic science, assessment, and management of life stress. Dr. Slavich conducts research on how stress affects mental and physical health, and provides expert stress consultation and management services to major public and private organizations. Currently, he is a professor in the Department of Psychiatry and Biobehavioral Sciences at UCLA, and a Research Scientist at the Semel Institute for Neuroscience & Human Behavior where he directs the UCLA Laboratory for Stress Assessment and Research.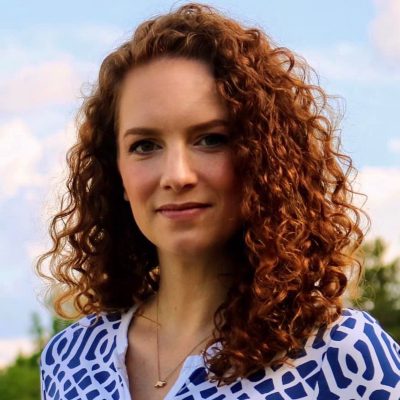 Dr. Lydia Roos is an interdisciplinary stress researcher and postdoctoral fellow in UCLA's Semel Institute for Neuroscience and Human Behavior. She obtained her PhD in Health Psychology from the University of North Carolina at Charlotte. Dr. Roos' research investigates the psychological, biological, and social mechanisms underlying the links between stress and health, and how coping and emotion regulation strategies as well as social processes confer risk for—or resilience against—worsened health via altered stressor perceptions and psychobiological reactivity. She is passionate about expanding access to training in stress, health, and resilience, both for professionals and the public.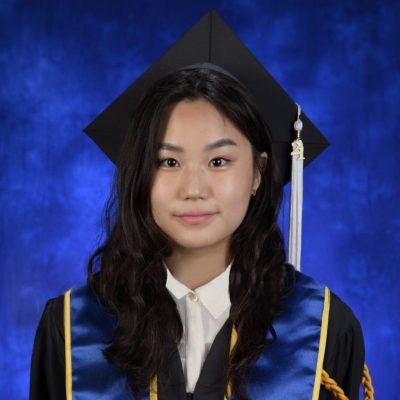 Lauren Kim is interested in understanding how distress severity from psychopathological symptoms and hidden risk factors including trauma, stress, and/or adverse childhood experiences longitudinally influence an individual's physical and mental health. Another facet of her research interest lies in the effective development of tailored evidence-based interventions to reduce health disparities in vulnerable communities. She received her Psychology & Communication degree at UCLA, and worked as a research assistant in the Cognitive and Clinical Neuroscience Lab as well as the Child FIRST lab. As a certified coach of the STAND (Screening and Treatment for Anxiety & Depression) Program affiliated with the UCLA Depression Grand Challenge, she hopes to bring her knowledge of accessible internet-based interventions to be personalized in helping high-stressed individuals.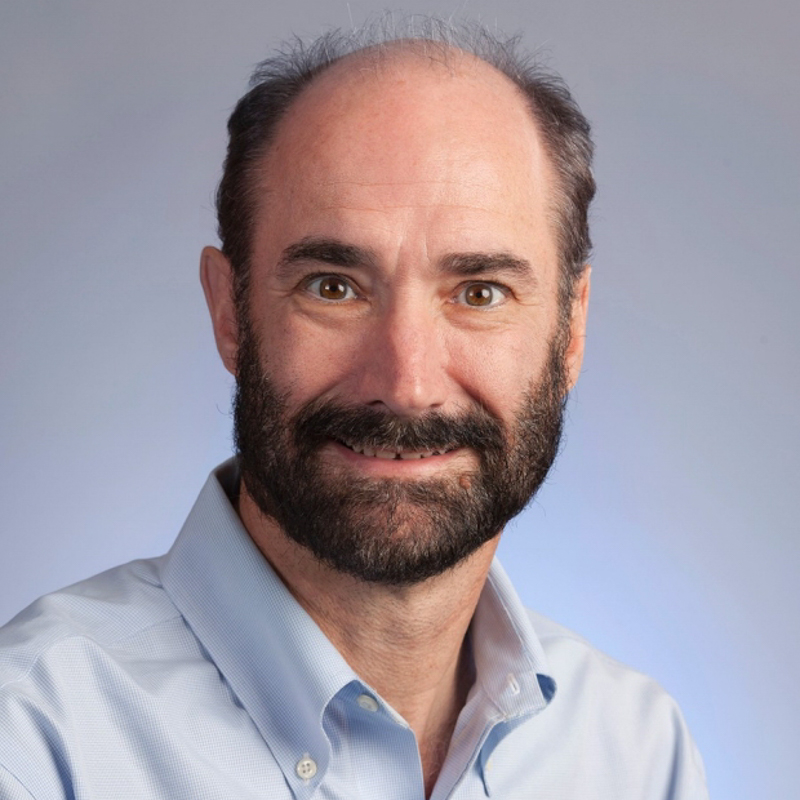 Dr. Michael Snyder is the Co-Principal Investigator of the CAL STAR Network and an expert in molecular genetics who uses a precision medicine and multi-omics approach to genome sequencing and health. He is currently the Stanford W. Ascherman Professor and Chair in the Department of Genetics, and is the Director of the Center of Genomics and Personalized Medicine at Stanford University. He is a leader in functional genomics and is a major participant in the Encyclopedia of DNA Elements (ENCODE) project.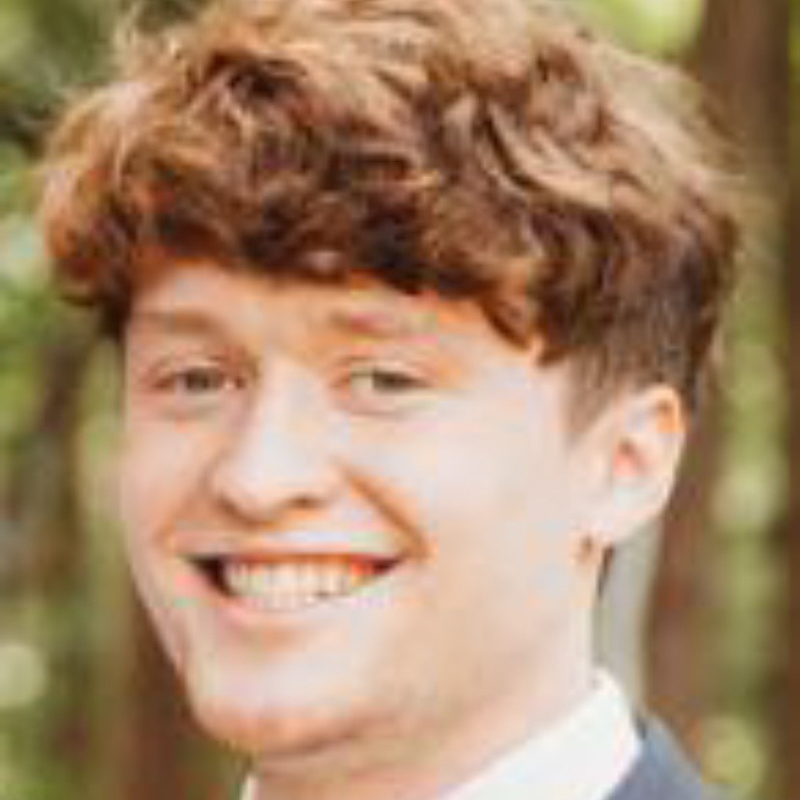 Dr. Daniel Moriarity's research program focuses on three intersecting aims: 1) the integration of inflammatory processes into robust, extant psychosocial frameworks of psychopathology risk, 2) characterizing inflammatory phenotypes of psychopathology, and 3) investigating and leveraging measurement characteristics of biological variables (i.e., physiometrics) to improve the methodological rigor of biological psychiatry. By contributing to growth in these three areas, Daniel hopes to contribute to maximizing the replicability of immunopsychiatry research and understanding of how (and for whom) the immune system is associated with psychiatric symptoms. He received his undergraduate training at Elmira College, completed his Doctoral Program at Temple University, and has done a clinical internship at Harvard Medical School. He has clinical training, quantitative expertise, multi-model dissemination experience, and professional development mentoring experience.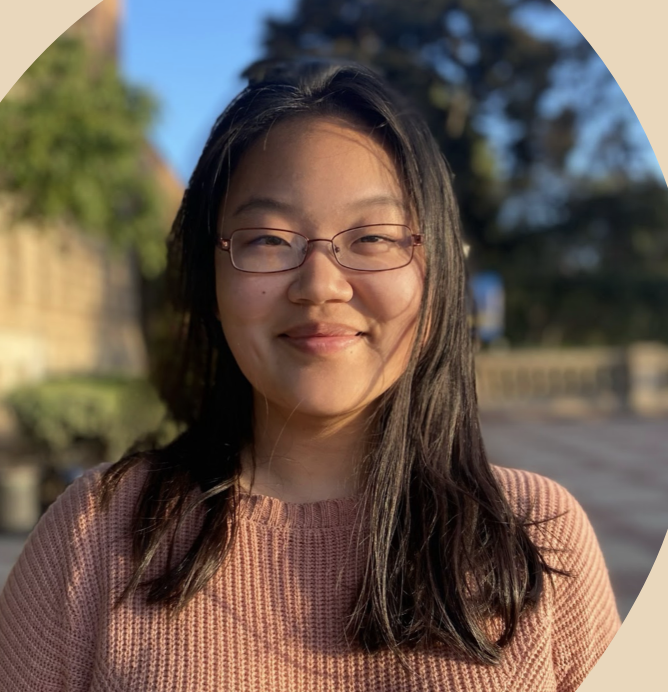 Lucy Zhang is an undergraduate student at UCLA pursuing a major in Neuroscience and a minor in Global Health. Her research interests include mental health, depression, neurodegenerative diseases, oncology, and developmental neuroscience. In her free time, she loves cooking new recipes, hiking, and catching up with friends over a cup of coffee.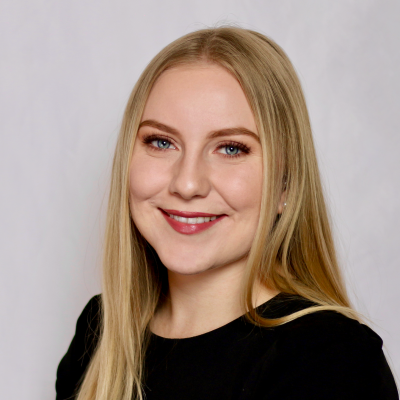 Anna Ginther is the Executive Director of the CAL STAR Network and leads its overall operations and strategic efforts. She has a passion for strengths-based, community-centered approaches to preventing ACEs and all forms of violence. Prior to joining the CAL STAR Network, Anna worked as a Case Coordinator at Palomar Health's Forensic Health Services, where she provided support to children and non-offending caregivers who had experienced abuse or neglect. She holds a B.A. in Integrative Biology and Anthropology from UC Berkeley and is a concurrent Master of Public Health / Master of Social Welfare student at UCLA.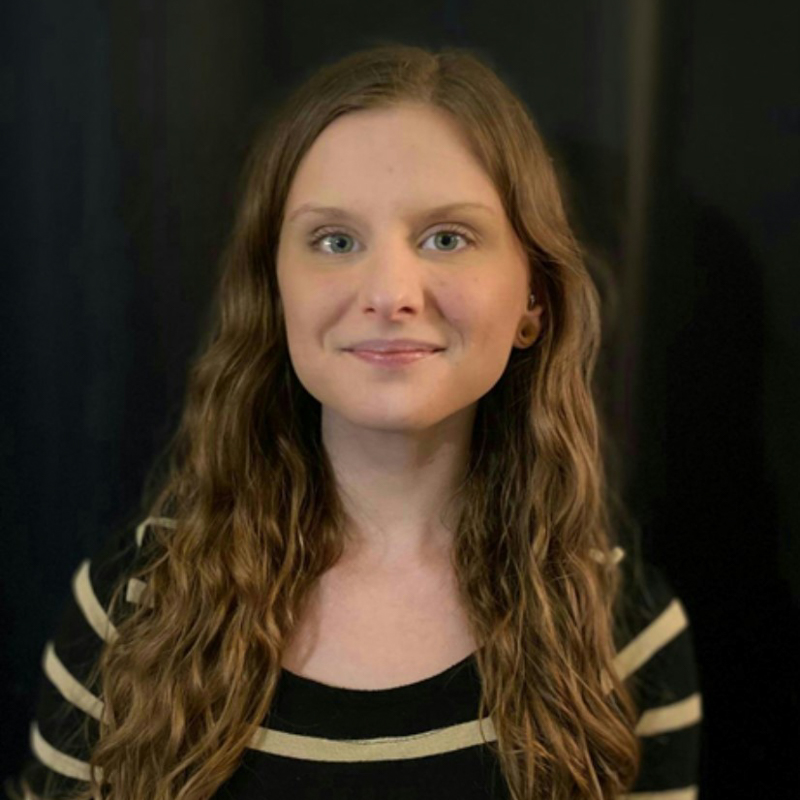 Dr. Summer Mengelkoch is an experimental social psychologist who uses evolutionary theory to better understand relationships between biology and behavior. Specifically, she is interested in relationships between inflammation and decision making, how hormonal contraceptives impact women's stress responses, and how early-life stress impacts adult health. She completed her Bachelor's degree in 2013 at the University of Minnesota, where she conducted research with Dr. Jeffry Simpson and Dr.Vladas Griskevicius. She then went on to gain her Master's degree in 2020 at Texas Christian University under the mentorship of Dr. Sarah E. Hill, and completed her PhD in the same program in May of 2022. Additionally, she is the operations director and a co-founder of EOS BioAnalytics, a non-profit research organization designed to increase accessibility of bioanalytic measures across scientific disciplines.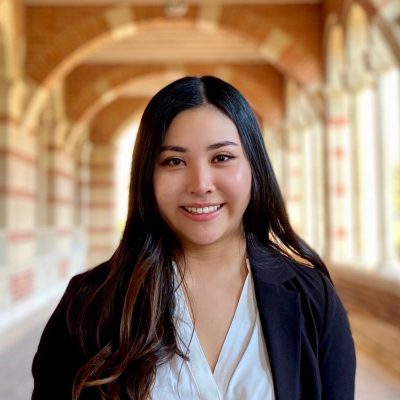 Kristy Lin is the Co-Chair of the Education and Professional Training workgroup and leads the development of the MOOC component. Her research interests include the link between stress and physiological health and the impact of stress on development of psychiatric disorders. Kristy aims to take a biopsychosocial approach and practice precision medicine in her future career as a physician assistant. Outside of work, she enjoys pilates, tidepooling, and spending time with her dog.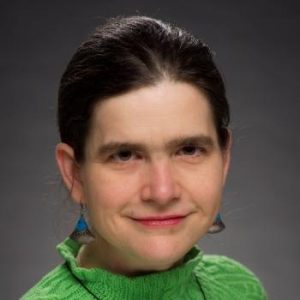 Dr. Sophia Miryam-Rose is an instructor in the Genetics Department of Stanford University and a physiatrist in Palo Alto, California. She received her medical degree from Perelman School of Medicine at the University of Pennsylvania and has been in practice for more than 20 years. She specializes in physical medicine & rehabilitation and sub specializes in spinal cord injury medicine. She is interested in multiomics and exposome profiling in relation to life course stress and adversity.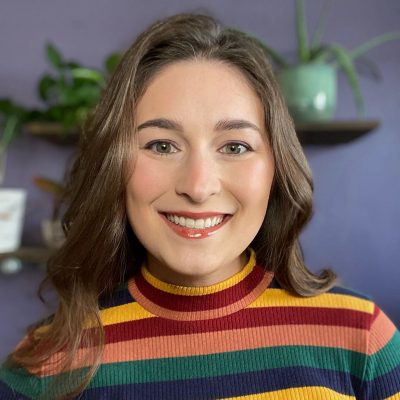 Dr. Jenna Alley leads the CAL STAR Networks Social Justice, Equity, & Inclusion workgroup She conducts research examining the psychobiological mechanisms through which stress, adversity and abuse influence the mental, physical and sexual health of sexually diverse and gender diverse populations. She graduated in May with her Ph.D. in Developmental Psychology at the University of Utah. In every aspect of her career Jenna pays devoted attention to the multiple, intersecting ways in which race, ethnicity, sexual orientation, socioeconomic status, gender identity, physical ability, religion, and other factors shape human experience. She continually engages with professional activities aimed at changing structural aspects of social marginalization, such as the lack of representation of marginalized perspectives in college/university teaching and administrative practices.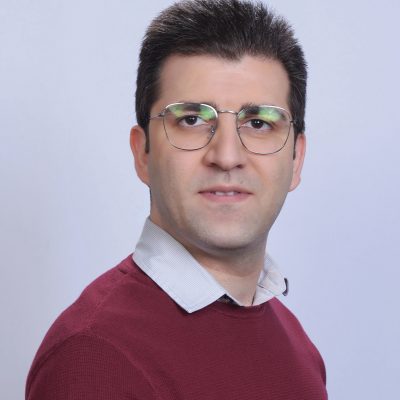 Dr. Arash Alavi is the Director of Software Engineering at Stanford Deep Data Research Center, Stanford University. Arash received his Ph.D. in Computer Science from the University of California, Riverside. Arash is working on building several secure, scalable, and intelligent platforms for real-time precision medicine.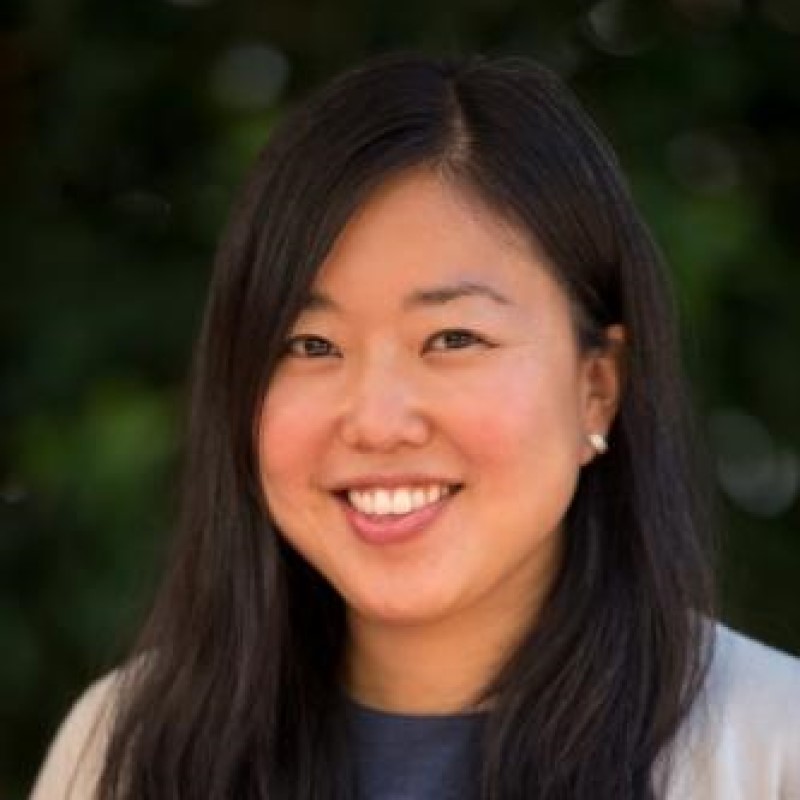 Dr. Joyce Chu is a Professor at Palo Alto University. Her work is focused around depression and suicide in ethnic minority adult and geriatric populations, particularly in Asian Americans. Her work is community-collaborative and aims to understand barriers to service use and develop culturally congruent outreach and service options for Asian Americans and other underserved communities.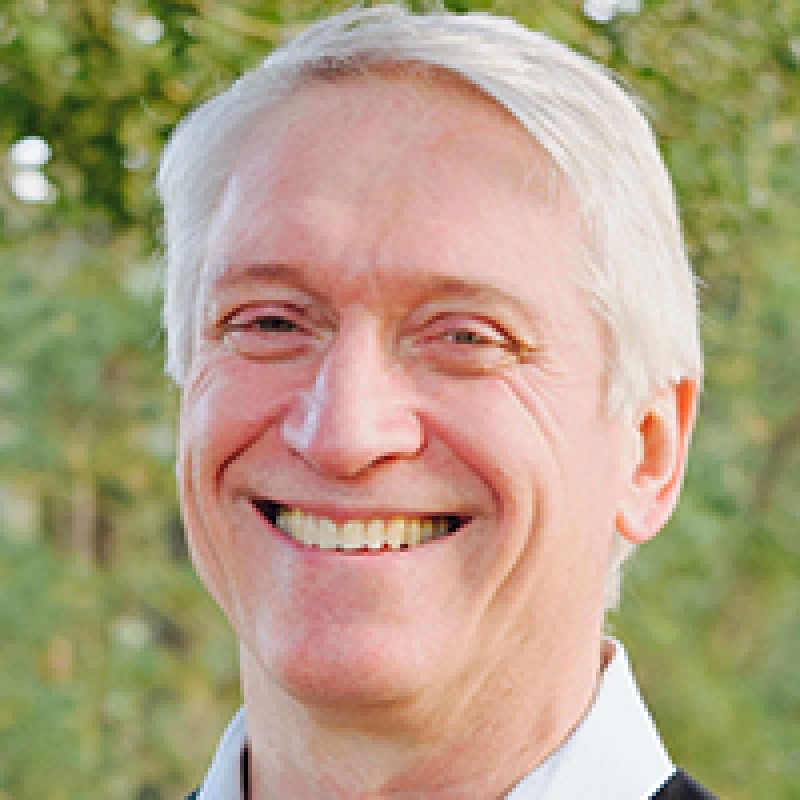 Dr. Stephen Hinshaw is Distinguished Professor of Psychology at the University of California, Berkeley, where he was Department Chair from 2004-2011. His work focuses on developmental psychopathology, clinical interventions with children and adolescents (particularly mechanisms underlying therapeutic change), and mental illness stigma.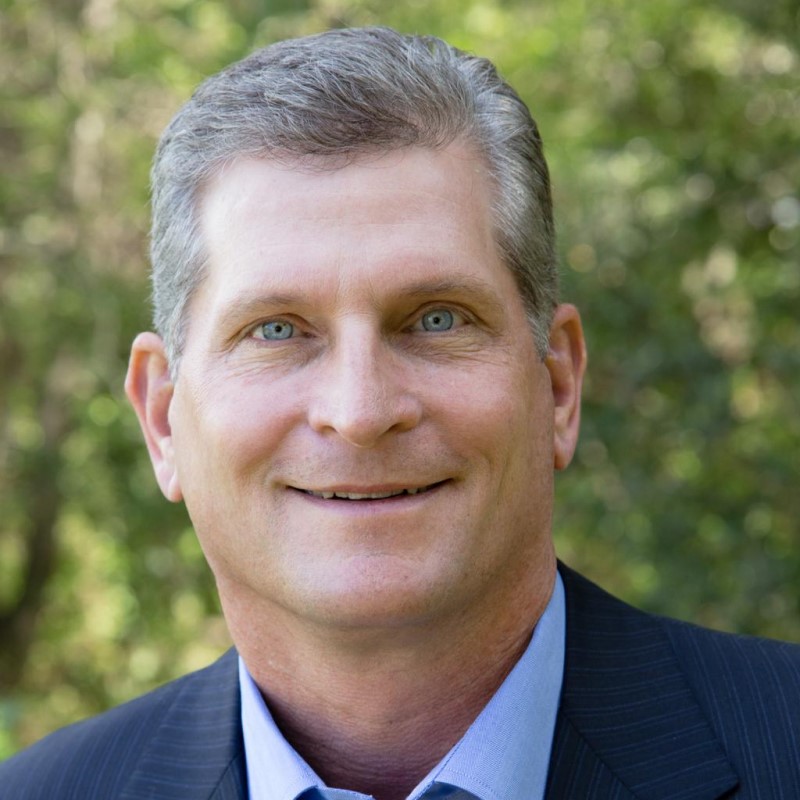 Michael Michalski has been a Regional President and Partner at Burnham Benefits since April 2013, where he oversees employee benefits, benefits administration, and corporate wellness programming for more than 200 companies all throughout northern California.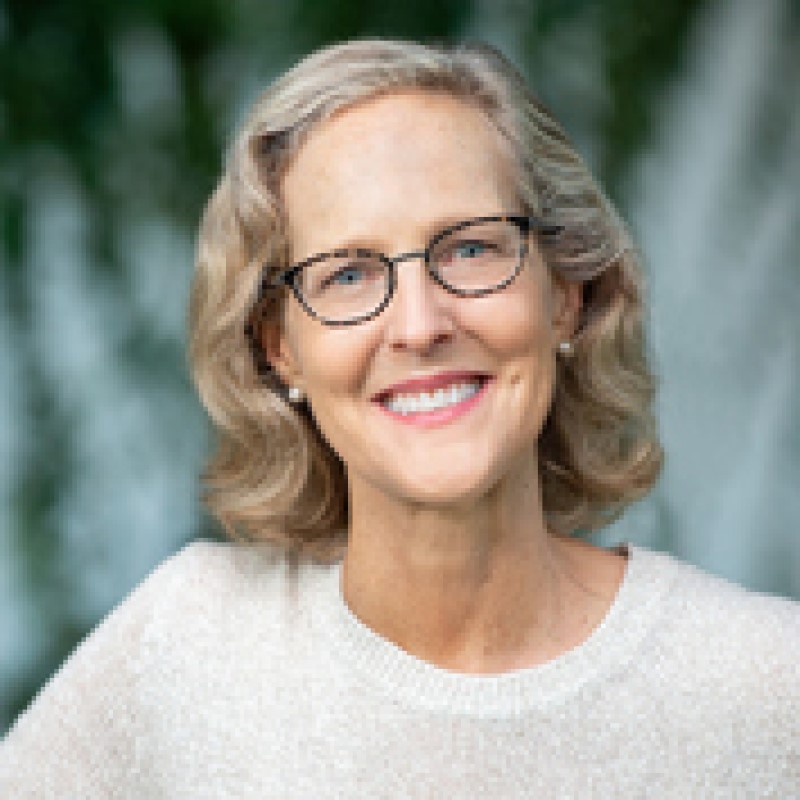 Donna Jackson Nakazawa is an award-winning journalist and internationally-recognized speaker whose work explores the intersection of neuroscience, immunology, and human emotion. Her mission is to translate emerging science in ways that help those with chronic conditions find healing.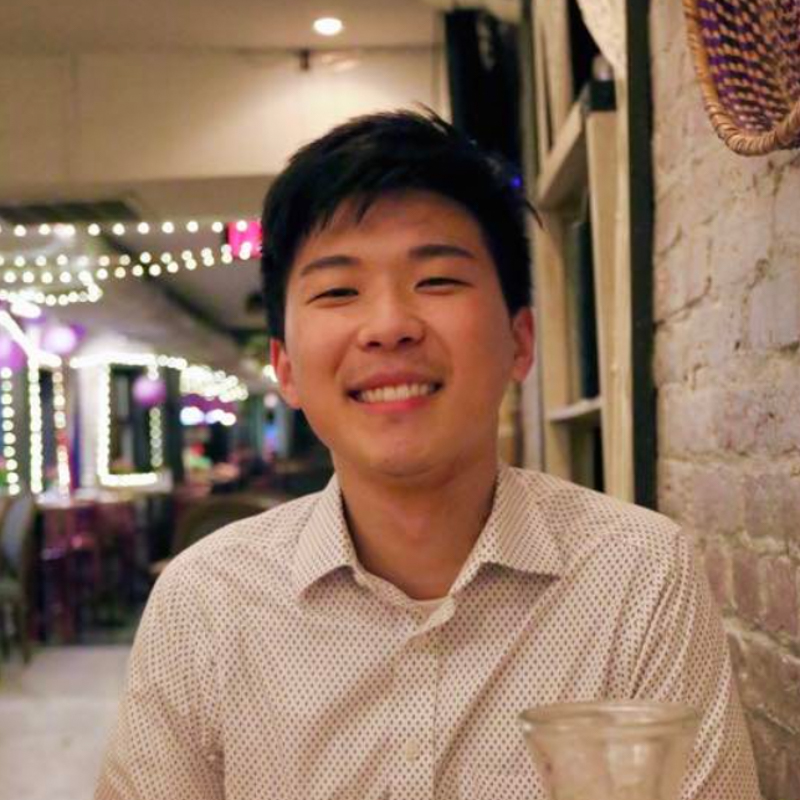 Jang Lee was the previous executive director for the CAL STAR network. He is passionate about innovations within pediatric care that prevent and mitigate the impacts of ACEs and toxic stress. Jang brings his past experience as a Program and Research Assistant at the Center for the Study of Social Policy where he supported the expansion of a national pediatric intervention. He holds a B.A. in psychology from Harvard University and is a MPH student at the UCLA Fielding School of Public Health.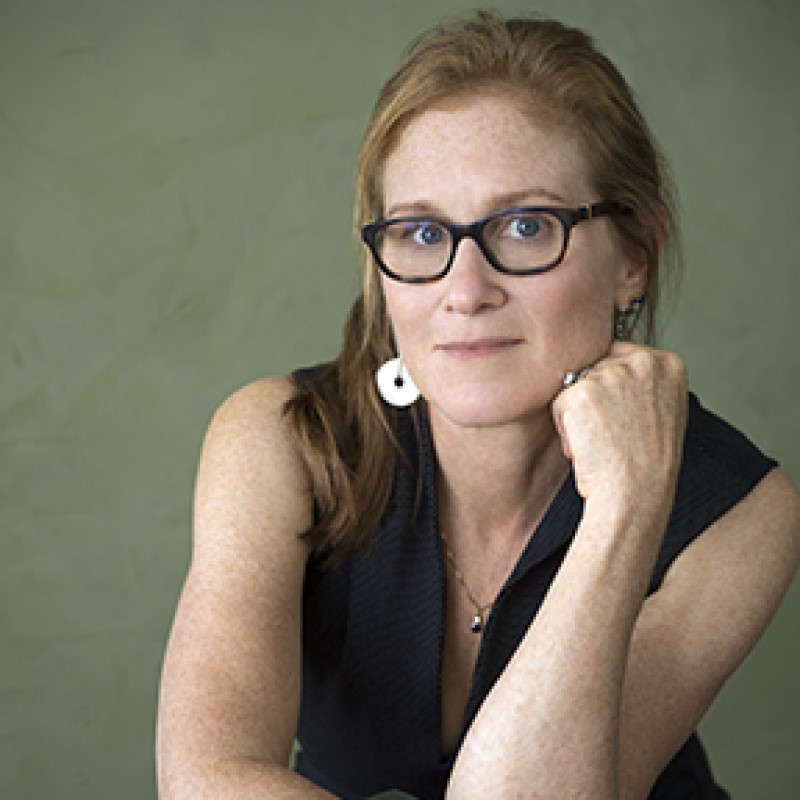 Dr. Randi Hutter Epstein is a medical writer, and serves at Yale University as the Writer in Residence at the medical school and lecturer in the English Department. Randi focuses on the interplay between medicine and society. In other words, how cultural attitudes influence medical treatment, public health and research; and vice versa, how research and treatment influence societal perceptions of health and disease.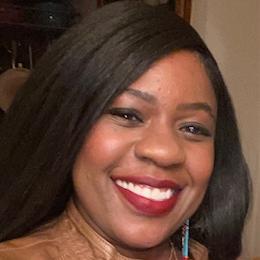 Dr. Mabachi serves as the Director of Evaluation for the AAFP National Research Network. She was formerly an Assistant Professor at the University of Kansas Medical Center (KUMC) in the Department of Family and Community Medicine. She employs Health Equity and Social Justice frameworks to her work and uses her expertise in Health Communication, Evaluation and Community Based Participatory Research (CBPR), to address a variety of topics including prevention of mother to child HIV transmission (PMTCT), improving cervical and breast cancer screening and treatment rates and community-level sexual assault prevention and policy change. She also conducts medical education research designed to address health inequities arising from structural racism and implicit biases in care provision and decision making. Her work spans both the US and East Africa.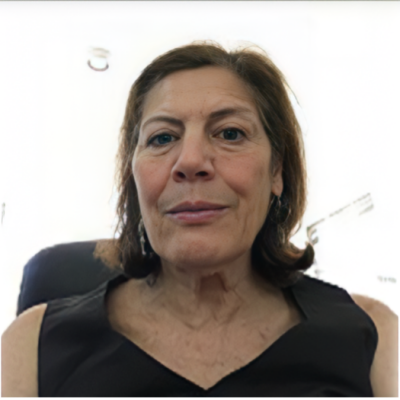 Dr. Janice Krupnick is a licensed clinical psychologist and the founder and director of the Trauma and Loss Program at Georgetown University.  Dr. Krupnick's research focuses on the development and testing of psychological treatments for posttraumatic stress disorder and major depressive disorder.  Recently, the populations that have been the focus of her research include low-income women and Veterans with PTSD.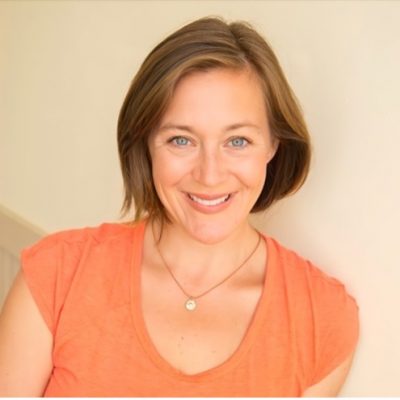 Katy Bowman is a bestselling author, biomechanist, speaker, and a leader in the Movement movement. She teaches movement globally and speaks about sedentarism and movement ecology to academic and scientific audiences. Her work has been featured in diverse media including The Today Show, CBC Radio One, The Seattle Times, and Good Housekeeping.
Dr. Michelle May is an associate professor at Arizona State University. She is the award-winning author of the book series, Eat What You Love, Love What You Eat, which teaches mindful eating for yo-yo dieting, diabetes, binge eating disorder, bariatric surgery, and students.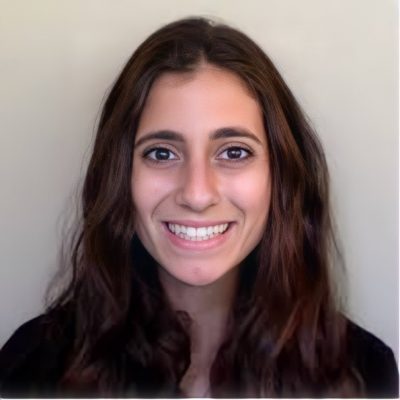 Dr. Tamar Kodish is a Post-Doctoral Fellow at UCLA. Her research interests include examining the implementation and sustainment of evidence-based practices for youth and families in community and school settings. She is especially interested in adaptations of therapy for adolescents and families of diverse cultural backgrounds.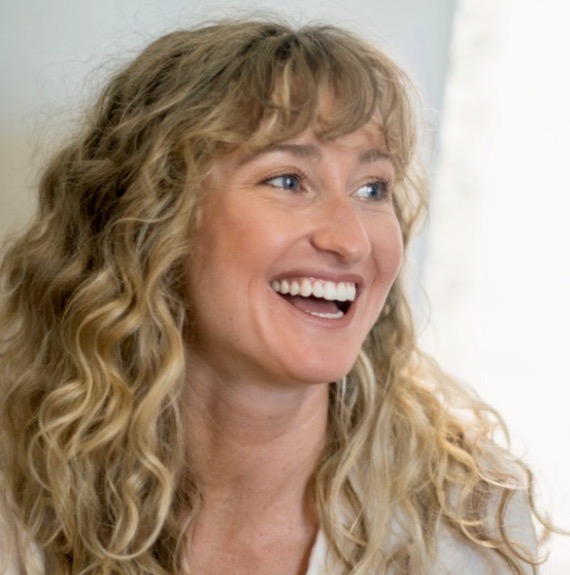 Meriah is a Developmental Psychology PhD candidate at the University of Minnesota's Institute of Child Development. She obtained her B.S. in Cognitive Neuroscience from the University of California, San Diego and her M.A. in Psychology from Columbia University. Meriah's research examines how the type and timing of child poverty influences self-regulation and learning development across levels of behavior, physiology, and the brain. Her work leverages recent methodological innovations to develop more socioculturally-valid measures of poverty-related experiences and youth's neurocognitive processes that may help reveal adaptive strengths. Outside of research, she is committed to mentoring the next generation of diverse psychologists and founded and directs the NextGen Psych Scholars Program.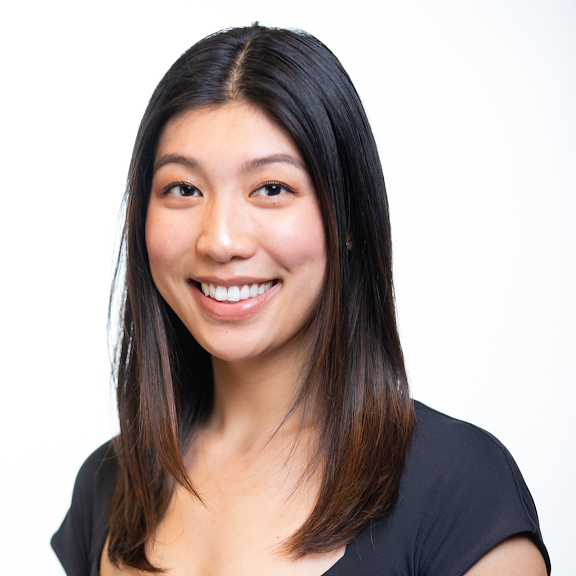 Joanna is a PhD student at the University of California, Davis in the developmental psychology program. Her research interests include examining the psychobiological mechanisms linking stress and social relationships to risk for, and resilience against, maladaptive health outcomes. By studying these areas, she hopes to deepen our understanding of social and environmental determinants of health. Previously, she worked at the UCSF Center for Health and Community where she rigorously trained on various methods examining acute and chronic physiological and biological outcomes of stress.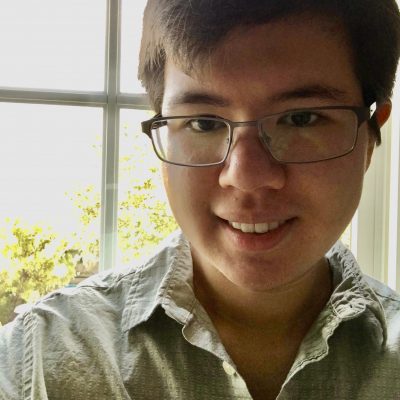 Alexander Kellogg is a PhD student in the Department of Psychological and Brain Sciences at the University of Massachusetts Amherst.  His research interests lie at the intersection of social psychology and public health, with a primary focus on the impact of structural stigma on the health of members of marginalized communities.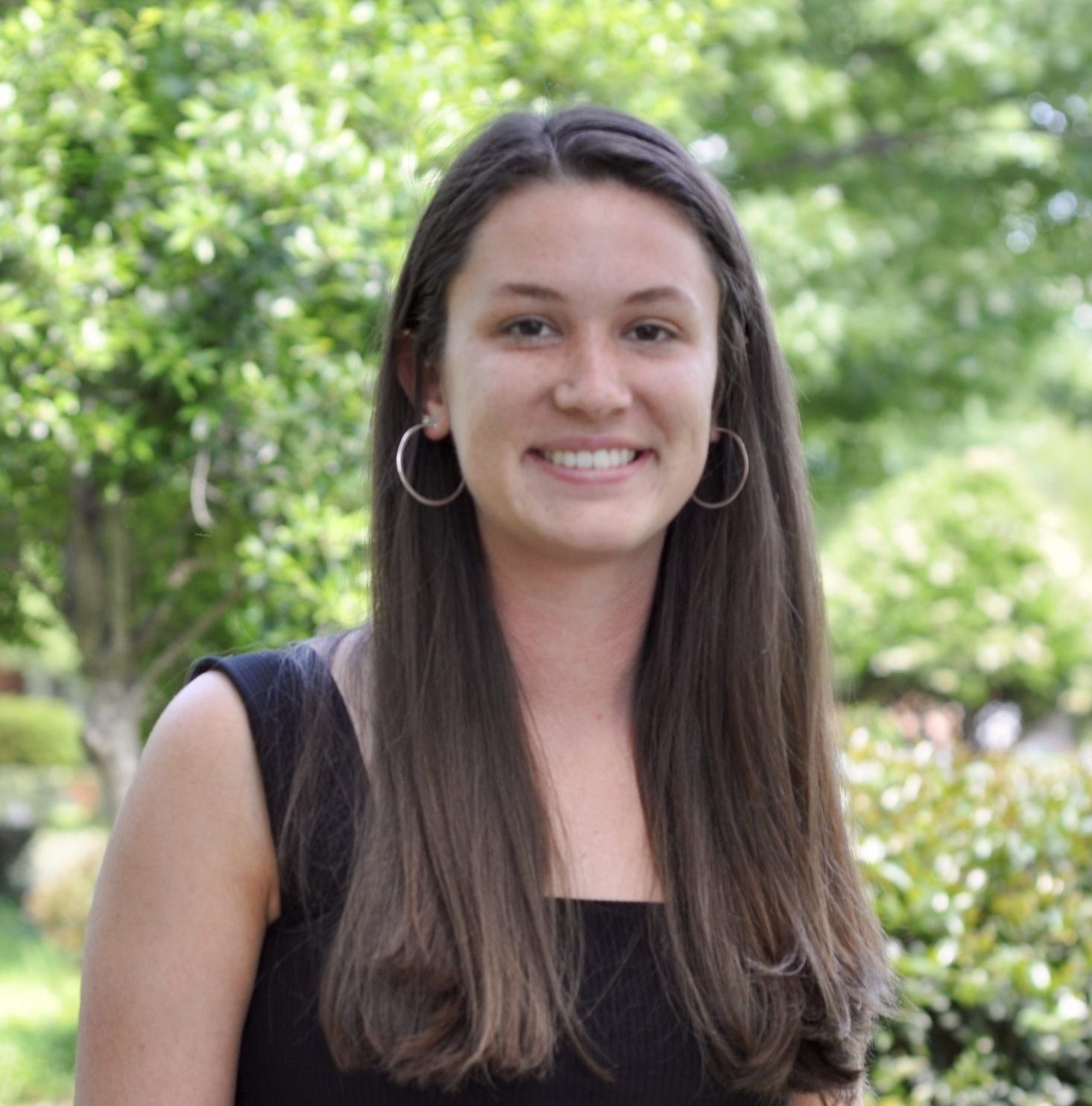 Riley is a PhD student at the University of Arizona in the Clinical Psychology program. She completed her B.S. in Psychology and Spanish at the University of Alabama. Riley's research broadly examines pathways through which stress contributes to increased risk for cardiovascular and metabolic disease. She is particularly interested in the impact of sociocultural and environmental influences on perceived safety and biobehavioral responses to stress.